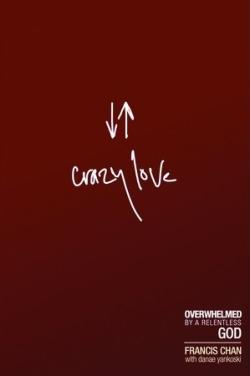 Those who know me know that I have a couple of man-crushes.
It's so stinking hard to find admirable men in this world that when I do, I usually watch them closely to learn from them. Besides family and personal friends, a couple of my man-crushes are Mark Driscoll, Louie Giglio, and Francis Chan.
I first encountered Francis at Passion '07 (pics), and ever since then, I've been soaking up as much of his teaching as I can get my hands on (you can subscribe to the free podcast here).
Recently, Francis wrote a book called "Crazy Love: Overwhelmed By A Relentless God". I put off buying it just because we didn't have the extra cash to throw around, but the more I listened to what God is doing in Francis' heart and life, the more I knew this is something that Steph and I should go through together, so that's what we've been doing for the past couple of weeks.